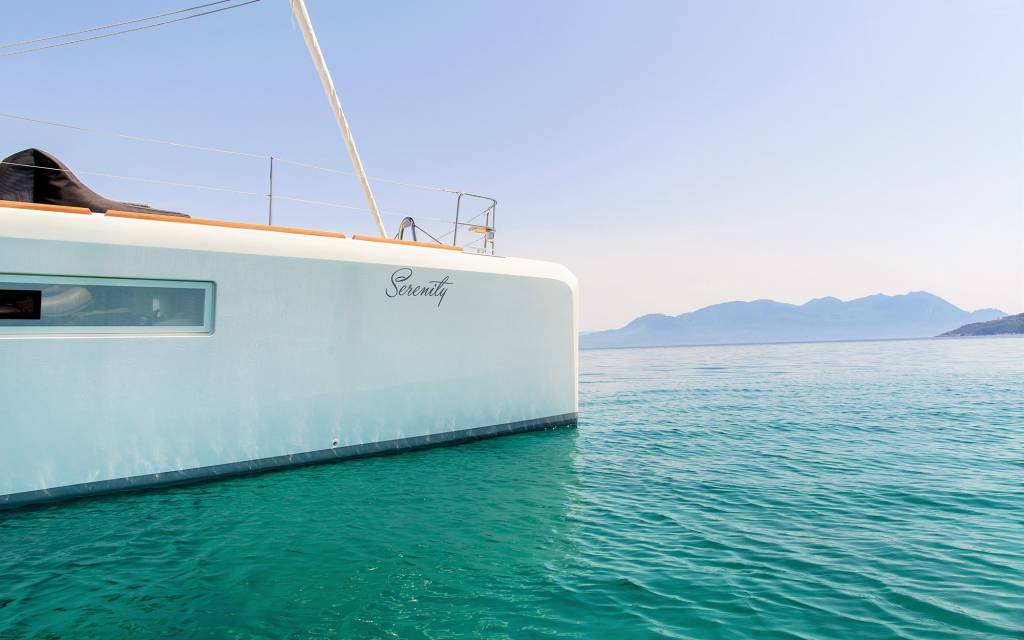 Thursday, 18 September 2014
We are happy to announce a new addition to our luxurious catamarans fleet, the brand new Lagoon 520, SERENITY, to be launched in Spring 2015. SERENITY accommodates 12 guests in 5 luxurious double cabins and one with upper and lower bunks. This luxurious, high-performance deep-water catamaran, will definitely exceed your expectations in terms of comfort, handling and style. We look forward to welcoming you on board this summer!
For more details and charter information, see our page: Serenity - Lagoon 52.