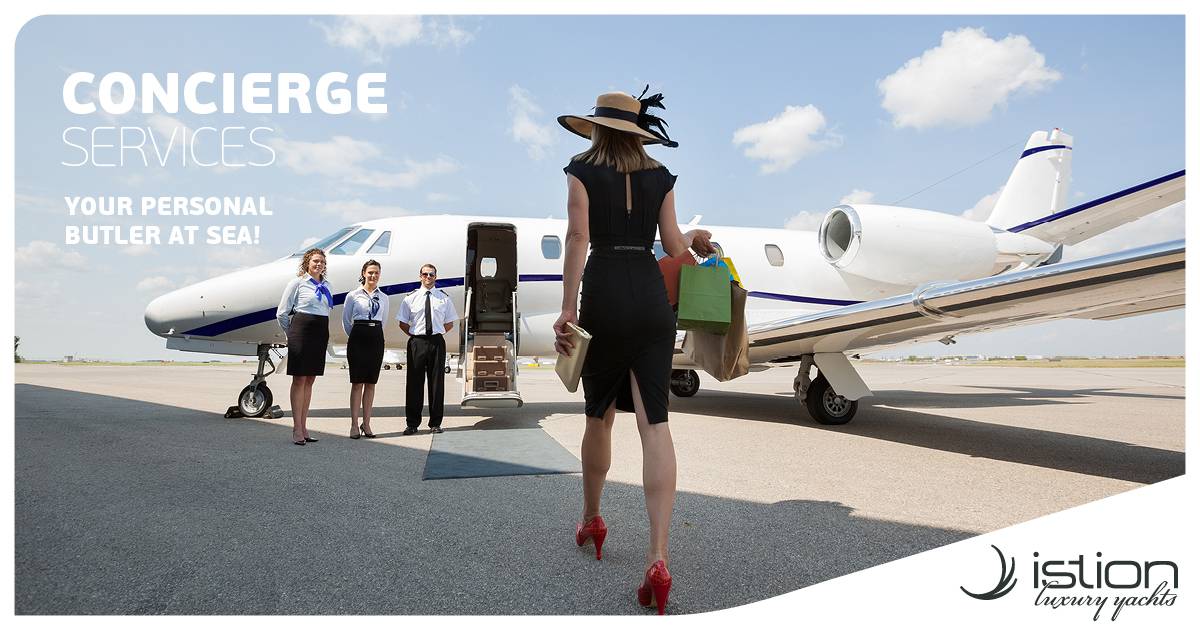 Monday, 22 August 2022
YOUR PERSONAL BUTLER AT SEA!
We are thrilled to announce our extended Concierge Services making our guests feel welcomed & valued on board and at shore.
Our tailor-made services include all areas of lifestyle accommodating all your special needs during your private charter vacation.
VIP TRANSFERS • PREMIUM EVENTS • GOURMET DELICACIES & FINE DINING ARRANGEMENTS • CIGARS & LIQUORS • EXCLUSIVE SERVICES • LUXURY ACCOMONDATION
Click here and find out how we can ensure bespoke summer experiences for you!