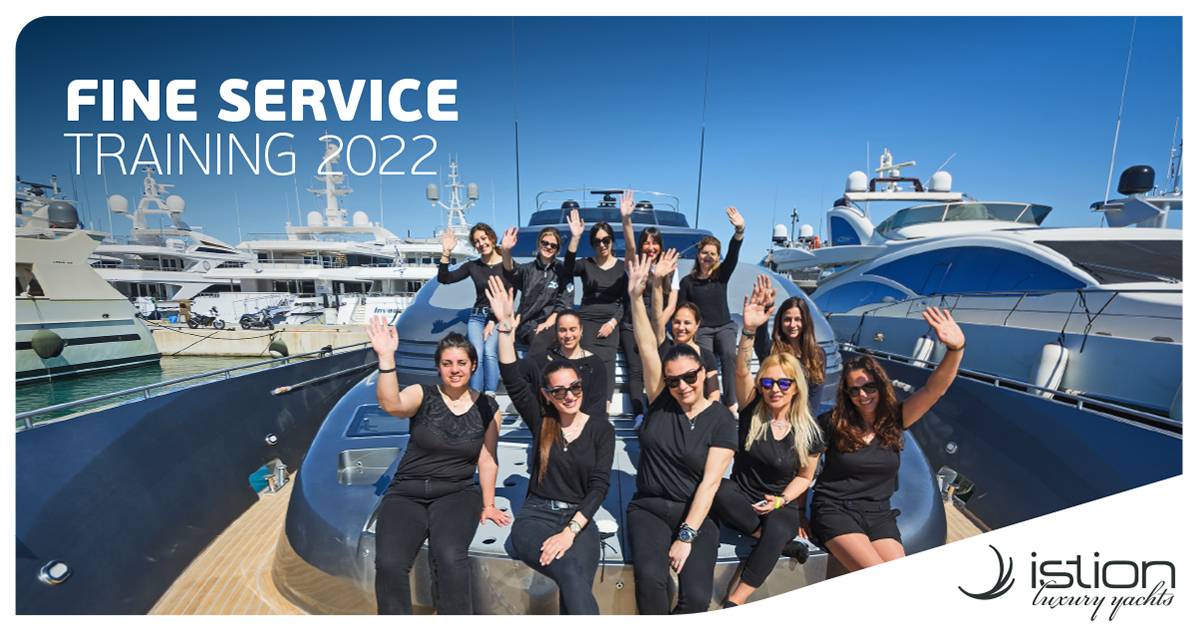 Tuesday, 26 April 2022
A team of excellence!
Istion Yachting hosted a Fine Service Training workshop for Hostess & Stewardess of Istion's CA yacht fleet in order to upgrade and highlight the quality of services provided on board, by mainly emphasizing on Silver Service & Customer Service Techniques.
The workshop lasted for 2 days and took place at our main headquarters as well as aboard the prestigious jewel of our fleet, Motor Yacht Summer Fun. In detail a yacht stewardess is responsible for providing a 5-star service to the owners and guests, as their main responsibility is to maintain the interior of the yacht and provide the highest standard of hospitality possible. Duties may include cabin preparation and detailing to a very high standard, laundry, setting tables, arranging flowers and cleaning all areas of the interior of the yacht. We at Istion Yachting pride ourselves on providing our clients with the highest level of service and in order to reinforce these existing customer service oriented features we are thrilled to provide a continuous training to our hostess/stewardess of Istion's CA yacht fleet. At this workshop our trainee Yacht stewardesses had a first hand experience on how a professional VIP stewardess operates and how does etiquette apply in crewed yacht charters.
Topics Discussed at Workshop
Silver service, Art de la table & napkin folding • Customer service teqniques • Wine & champagne service • In house-laundry • Housekeeping • Detail orientation • Ensuring guest cabins and interior space are in stunning image Special thanks are due to all crew and staff readily available and to M/Y Summer Fun for the illustrious hosting of this workshop.