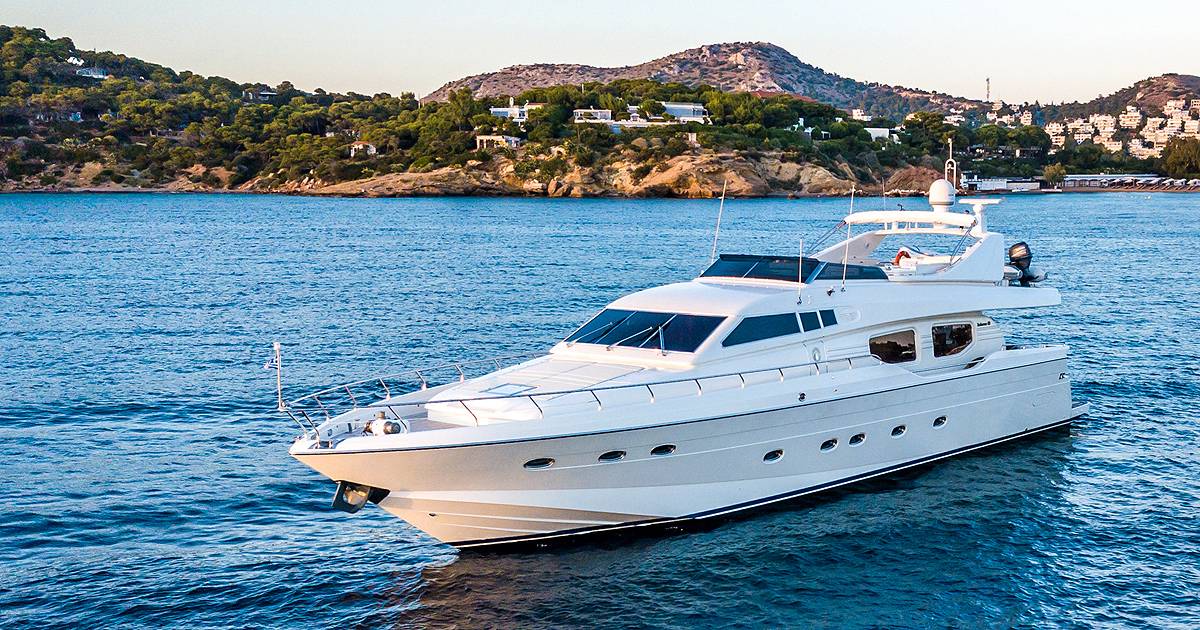 Friday, 15 January 2021
The most famous island group in the Aegean Sea comprises some of the most beautiful islands in the world! Gorgeous sandy beaches, architecture in white and blue, traditional lifestyle, folk music, warm, hospitable people and barren landscapes with isolated chapels turn a trip to the Cyclades into a lifetime experience.
The name "Cyclades" refers to the islands forming a circle (the name in English means: "circular islands") around the sacred island of Delos. According to the Greek mythology, Poseidon, God of the sea, furious at the Cyclades nymphs turned them into islands.
Millions of Greek and foreign visitors come to the Cyclades every year to enjoy the dazzling light and the crystal blue waters, in the quest of the paradise on earth.
The Cyclades are the perfect destination for yacht holidays and relaxation! Full of geographical contrasts and landscapes of unique natural beauty make the Cyclades the most popular cruising area in Greece!
M/Y Pareaki Captain Panagiotis Logothetis states: "Due to their geographical design offers the opportunity to visit several islands within a very short time as they are very close to each other.
Amazing destinations that can be reached even when the weather is not so good and we're not wasting time trapped in a place. Personally my favorite island is Milos, Kleftiko beach which is also much liked by all guests."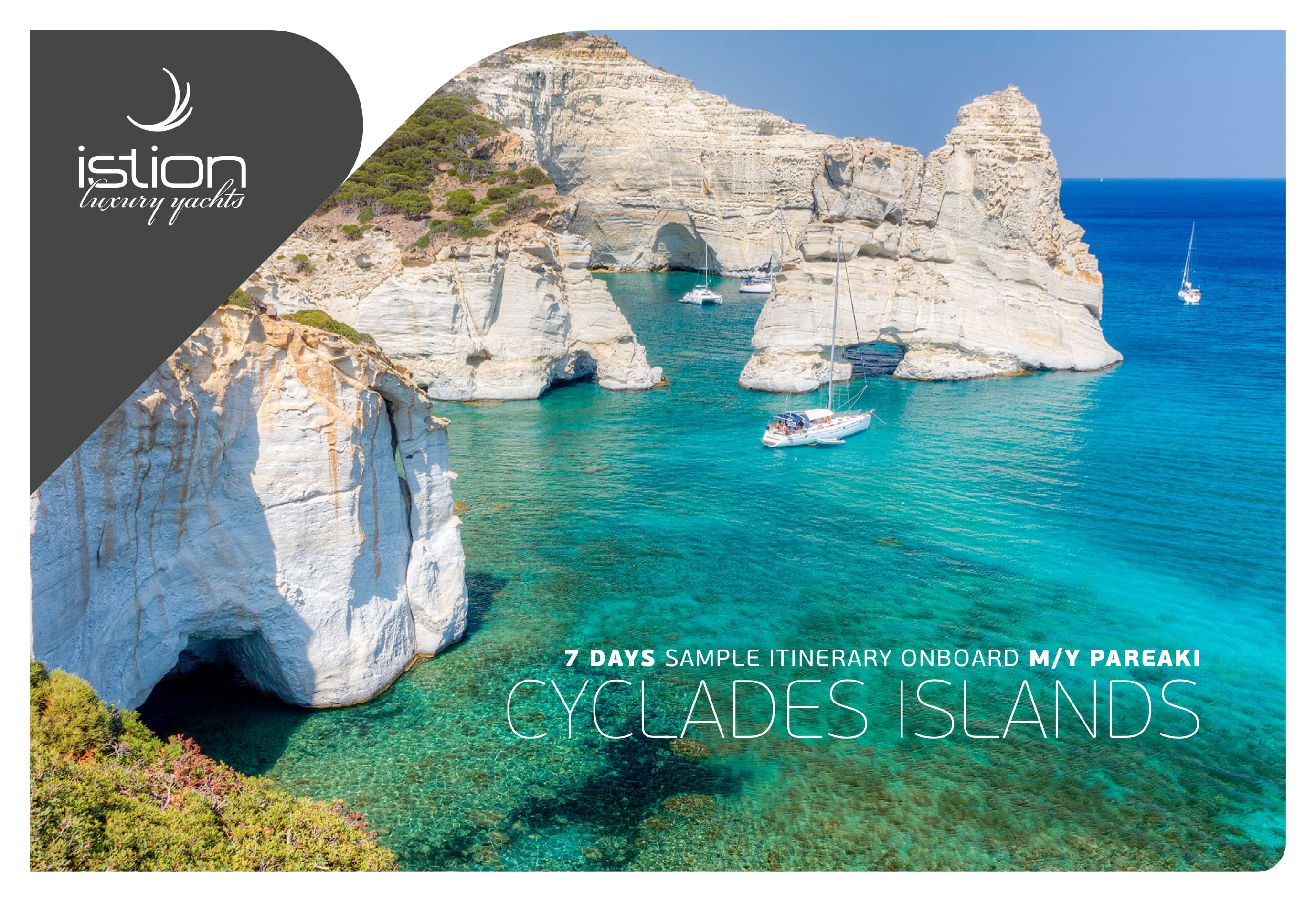 1) Athens to Kythnos 46 nm, 1h&25 min. We can have the night at the beach kolones or at Merixa port 20 minutes from the beach
2) Kythnos to Rinia Mykonos 48nm, 1h&40min. We can go to the port of Mykonos in late afternoon 30 minutes from Rinia for the night and tour around the island.
3) Mykonos to Naoussa Paros at Kolibithres beach 20nm, 45min and have the night at picteresque port Naoussa
4) Naoussa to Ios Maganari beach 35nm, 1h&40min. We can visit Port of Ios and stay for the night 30 min from the beach.
5) Ios to Milos Klefiko beach 45nm,2h and have the night at the port of Milos arounf 30 min from the beach.
6) Milos to Polyaios 12nm, 30min and later in the afternoon we can go to the port of Kimolos
7) Kimolos to Serfios ormos koutala for swimmingg 23nm, 1h and later in the afternoon in the port of Serifos
8 ) Serifos to Athens 65nm, 3h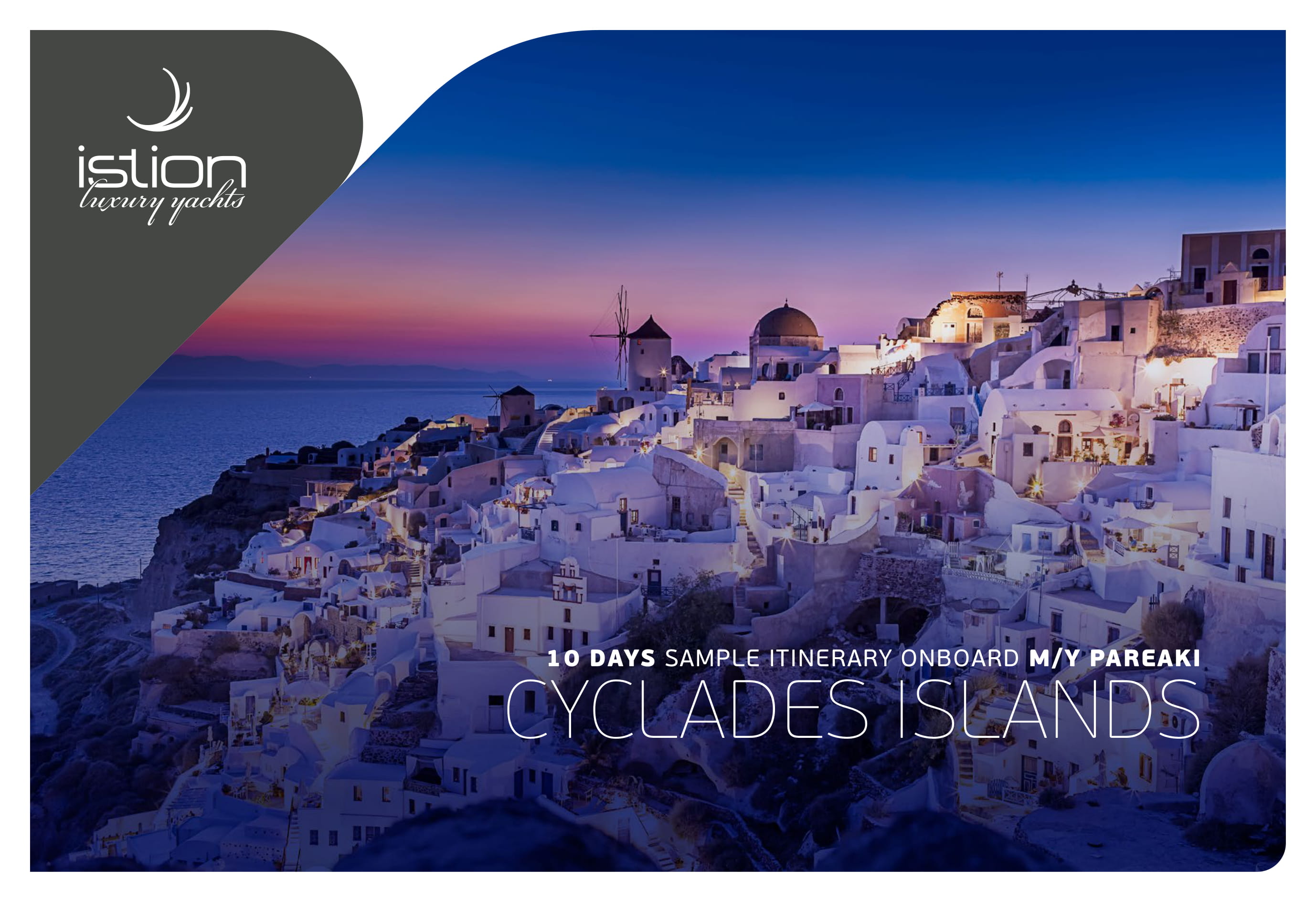 1) Athens to eastern Serifos for swimming 63nm,2,5h and later in the afternoon at port of Serifos for the night
2) Serifos to Sifnos Platy Gialos beach 19nm,40min and visit small village with the tender
3) Sifnos to Polyaigos for swimming and to Kimolos for the night 11nm, 30min
4) Kimolos to Milos Kleftiko beach 17nm, 40 min, later in the afternoon visit port of Milos
5) Milos to Folegandros vathi beach for swimming 25nm, 1h and have the night at the port of Folegandros
6) Folegadros to Santorini 25nm,1h , in the afternoon we can go to the port of Ios for the night
7) Ios to Koufonisia for swimming 23nm, 1h and kave the night at Schoinousa port
8 ) Schoinousa to Despotiko 26nm, 1,5h and later in the afternoon visit Antiparos for the night
9) Antiparos to Naoussa Paros 23nm, 1h and have the night at the port of Naoussa
10) Naoussa to Kythnos kolones beach 50nm,2h
11) Kythnos back to Athens 46nm, 2h