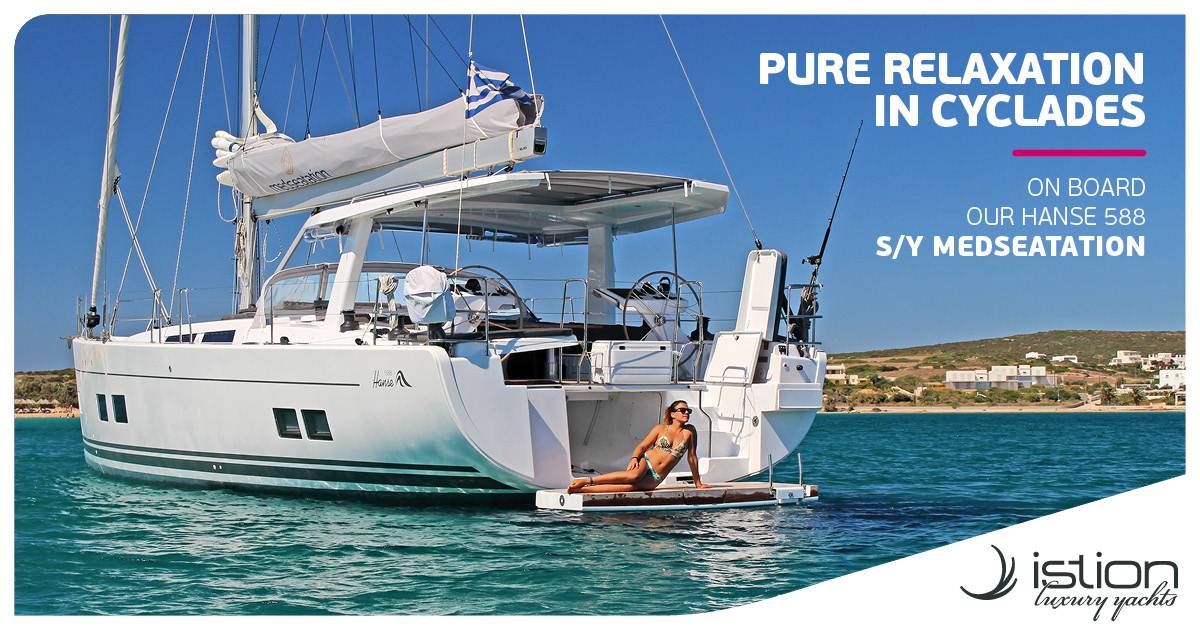 Wednesday, 17 March 2021
Sail on S/Y Medseatation in absolute style & pure sense of hospitality directly from Cyclades as she's now available in Paros or Mykonos with
no relocation fees
in the heart of summer season (July & August).
Book now and take advantage of this new deal!
Medseatation can take you to the most hot clubs of Mykonos and introduce you to Paros' nightlife. Moreover she can offer the excitement of discovering a remote bay with crystal clear waters around Keros and Koufonisia
while enjoying her excellent sailing performance!